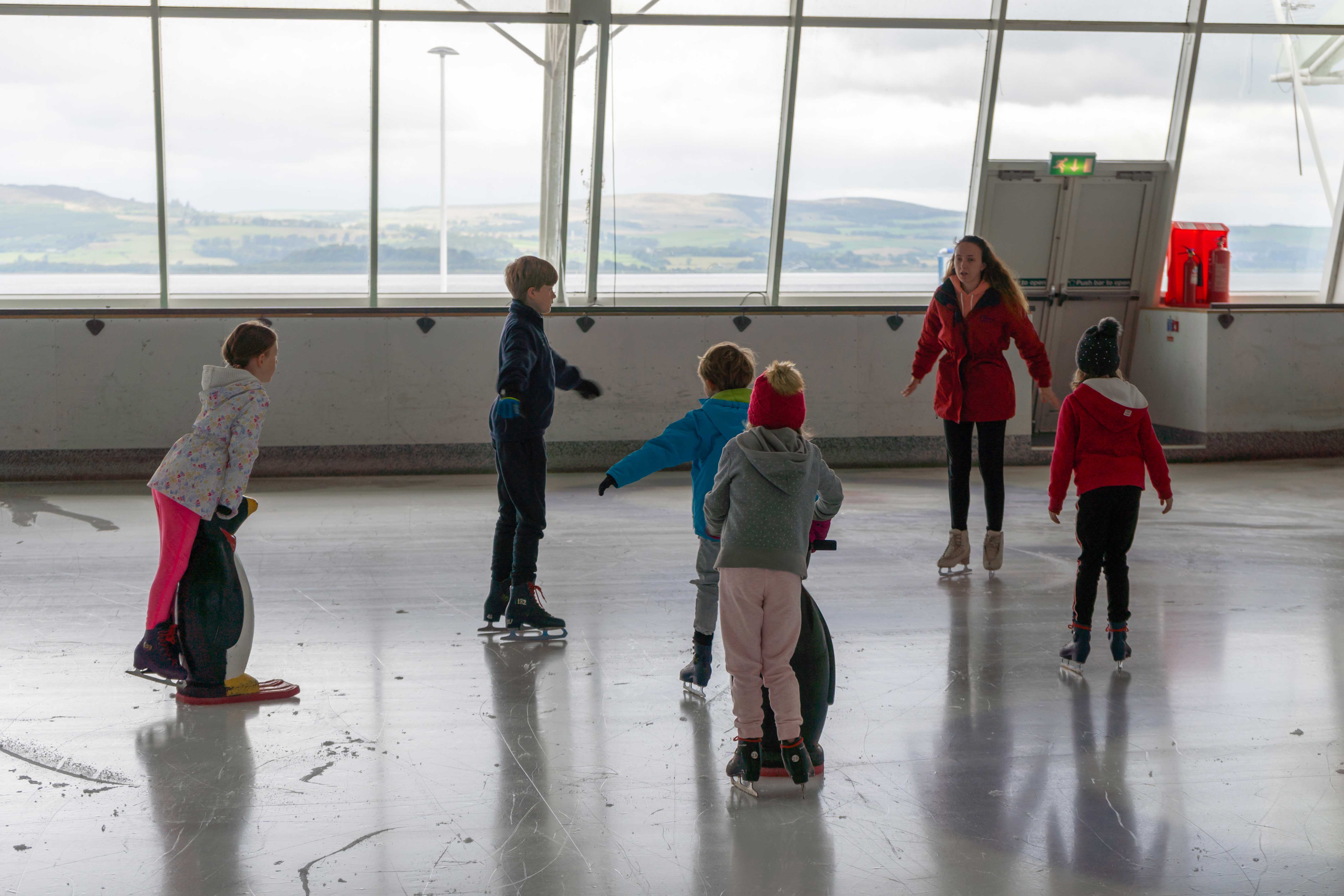 An enormously enjoyable way to spend time, our rink keeps smiles pasted to faces from the moment people get onto the ice until the moment they leave. 
We offer a range of fun activities from public skate sessions to lessons, parties and curling.
Why ice skate?
Ice skating is more than just a fun, family activity. It can aid in almost every part of your health and motor skills, from your balance and coordination to weight management and aerobic fitness. It's also brilliant for combatting the effects of stress.
Ice skating at the Waterfront
We offer a range of skating sessions for all ages and abilities. Find out our opening times and get in touch.
Skating Lessons
Looking to become a pro-skater? Our Skate School is open to everyone. We have plenty of programmes, from our Penguin Pete pre-school class to specially allocated adult courses.
Curling
Curling is a fantastic exercise requiring physical stamina, grit, determination and intense concentration. Our curling season begins in September and ends in March.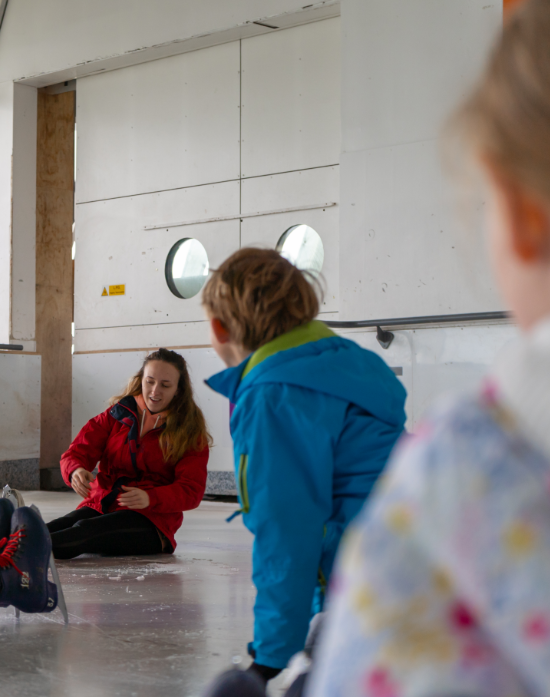 Private skate lessons
For Skate school enquiries contact: Kayleigh Munro ( Skate Co-ordinator) Kayleighmunro@inverclydeleisure.com Telephone Number 01475 213128
Private skate lessons
Ice Rink gallery