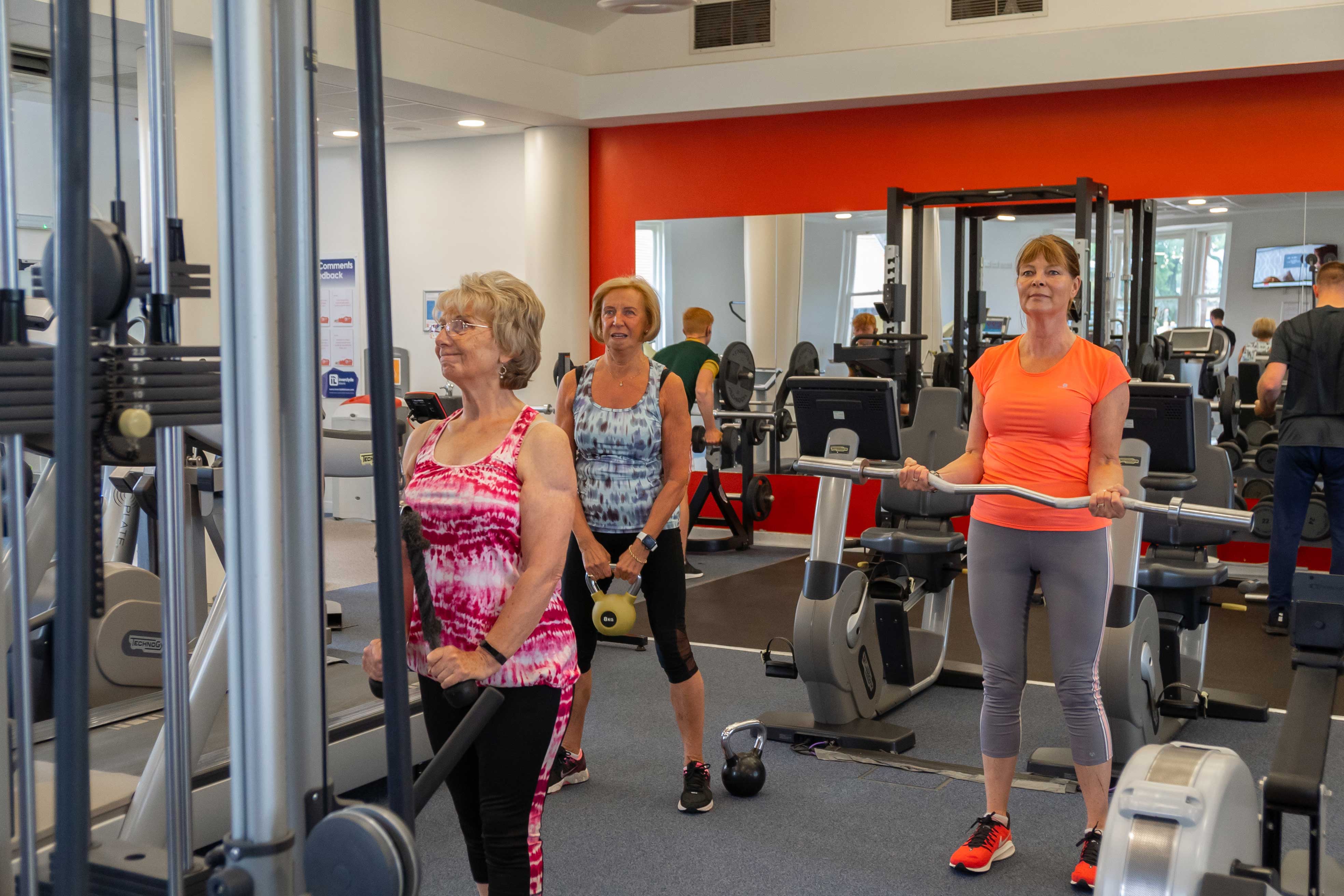 Live Active aims to improve the health of the residents of Inverclyde by:
Increasing physical activity levels by supporting participants to gain the knowledge, tools and confidence to lead a physically active life.
Improving overall health by encouraging participants to address other health behaviours such as smoking, diet, and alcohol.
Participants must be referred by their GP, practice nurse or other health professional who will assess their suitability to be referred onto the scheme.
For further information, please contact our Live Active advisors on 01475 213136.
Please see links below for access to online classes that we feel would be beneficial.
https://www.nhs.uk/conditions/nhs-fitness-studio/aerobics-for-beginners
https://www.bhf.org.uk/informationsupport/support/cardiac-rehabilitation-at-home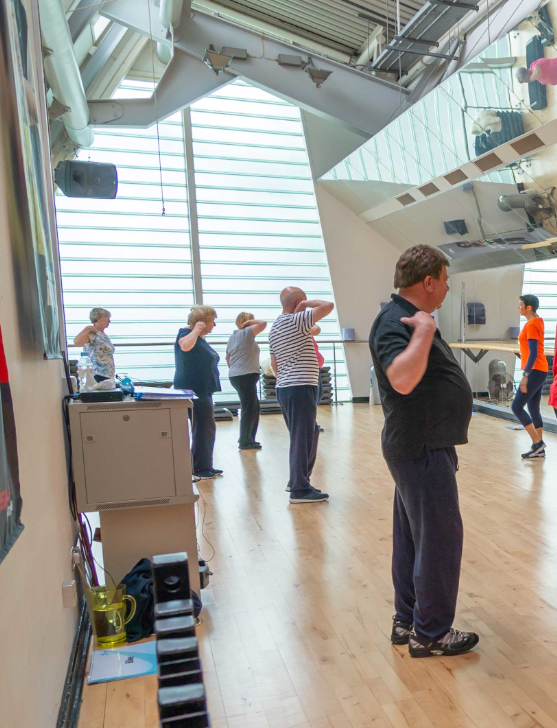 Vitality Step In (Level 3)
Vitality Step In circuits is designed for those with independent mobility but may have some difficulty doing daily activities. It is suitable for those who want to start or keep active, improving strength, co-ordination, fitness and flexibility.
Vitality Step Up (Level 4)
For those who are mobile (without an aid) and who have minimal difficulty doing daily activities. This class will help improve fitness and strength.
| | | | |
| --- | --- | --- | --- |
| Day | Class | Venue | Time |
| Monday | Live Active Gym Class | Greenock Sports Centre | 10:30 - 11:30 |
| Monday | Vitality Strength & Balance Circuit | Greenock Sports Centre | 11:15 - 12:15 |
| Monday | Vitality Step In | Greenock Sports Centre | 13:30 - 14:30 |
| Tuesday | Vitality Step In | Greenock Sports Centre | 10:30 - 11:30 |
| Tuesday | Live Active Gym Class | Waterfront Leisure Complex | 11:00 - 12:00 |
| Tuesday | Live Active Gym Class | Gourock Fitness Gym | 13:00 - 14:00 |
| Wednesday | Live Active Gym Class | Boglestone Activity Centre | 13:00 - 14:00 |
| Thursday | Live Active Gym Class | Waterfront Leisure Complex | 09:30 - 10:30 |
| Thursday | Vitality Step In | Boglestone Activity Centre | 14:00 - 15:00 |
| Friday | Vitality Step In | Greenock Sports Centre | 10:00 - 11:00 |