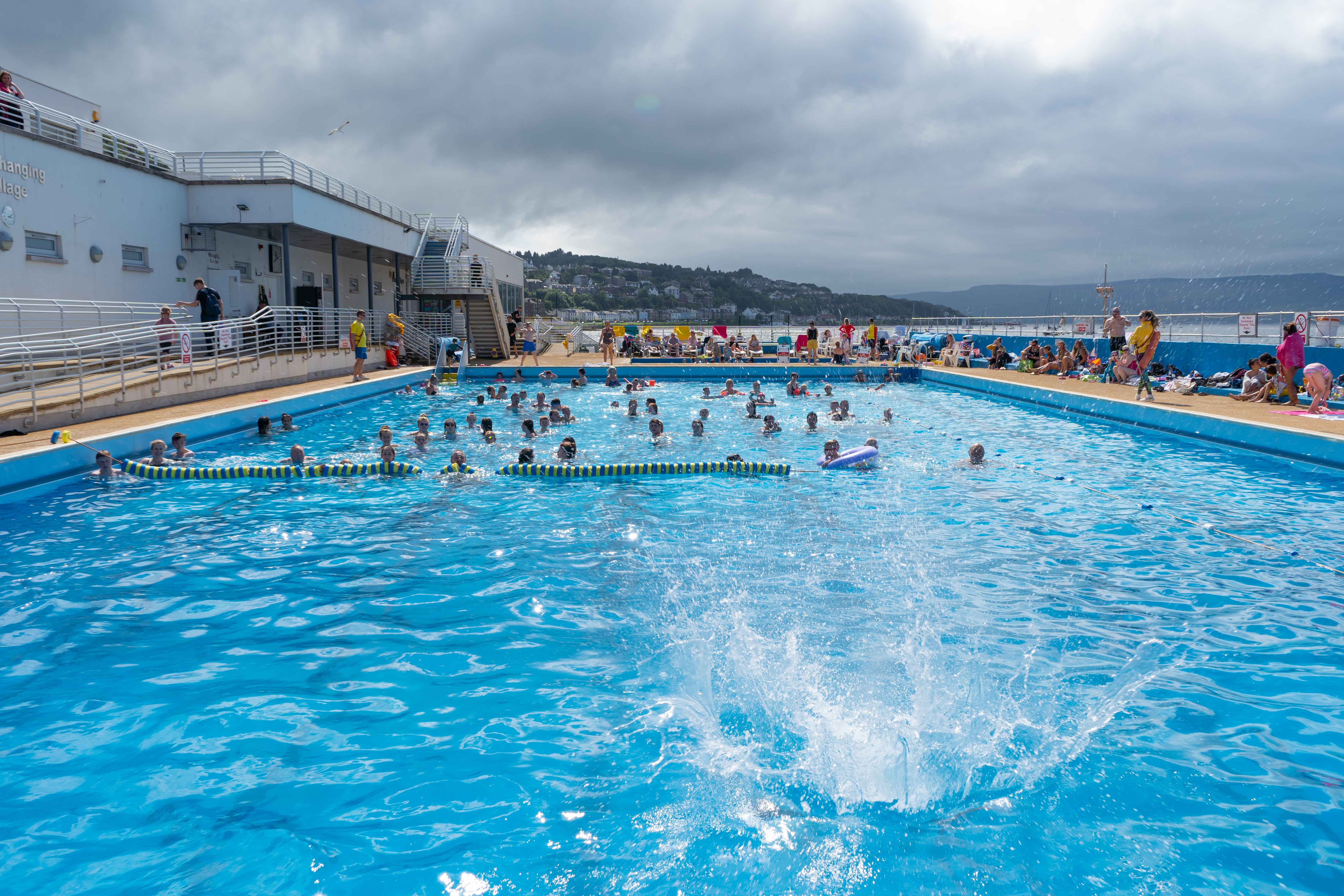 Enjoy open air swimming in our heated saltwater pool whilst taking in the spectacular views of the Clyde Estuary.
Refurbished with modern and contemporary changing facilities, a pool terrace with truly stunning vistas, and improved disabled access with street level parking, Gourock Pool offers a first class leisure experience.
Starlight Swims
There's no better way to make the most of fresh, crisp summer evenings than with a starlight swim under a clear sky and glistening stars. Take a night-time dip in our open air pool and let the warmth of the pool create the perfect atmosphere.
Gourock Pool Gallery