CUSTOMER NOTICE Waterfront Main Pool
The Waterfront Main Pool is due to reopen after the successful replacement of it's moveable floor.
We are thrilled to announce the pool will reopen to the public on
Friday 3rd November from 7am.
This means that temporary timetables at Waterfront Leisure Pool & Port Glasgow Pool will end and revert back to normal. See below for updated times.
Waterfront Swimming Lessons will revert back into the Main Pool from Friday too,
days & times of lessons will remain unchanged for our customers.
---
Gourock Outdoor Pool to close for 2023!
Unfortunately this also means that we must say Goodbye to Gourock Outdoor Pool for 2023 season! We hope all swimmers thoroughly enjoyed their extended season at the pool - we know we did!
There's still time to enjoy the fresh water -
Gourock Pool will close on Sunday 5th November at 1:30pm.
---
We would like to express our gratitude to Inverclyde Council, whose support has made this refurbishment project and extended season at Gourock possible. We thank them for their continued investment in Inverclyde Leisure facilities.
---
If you have any questions or require further information, please do not hesitate to reach out to our Customer Contact Centre:
Call: 01475797979 (option 1)
Email: membershipenquiries@inverclydeleisure.com
or alternatively via our social media channels.
We are here to assist you in any way we can.
---
Thank you for your co-operation during this transition, we look forward to welcoming you back at the Waterfront later this week.
Best regards,
Waterfront Team
---
WATERFRONT LEISURE POOL OPENING TIMES: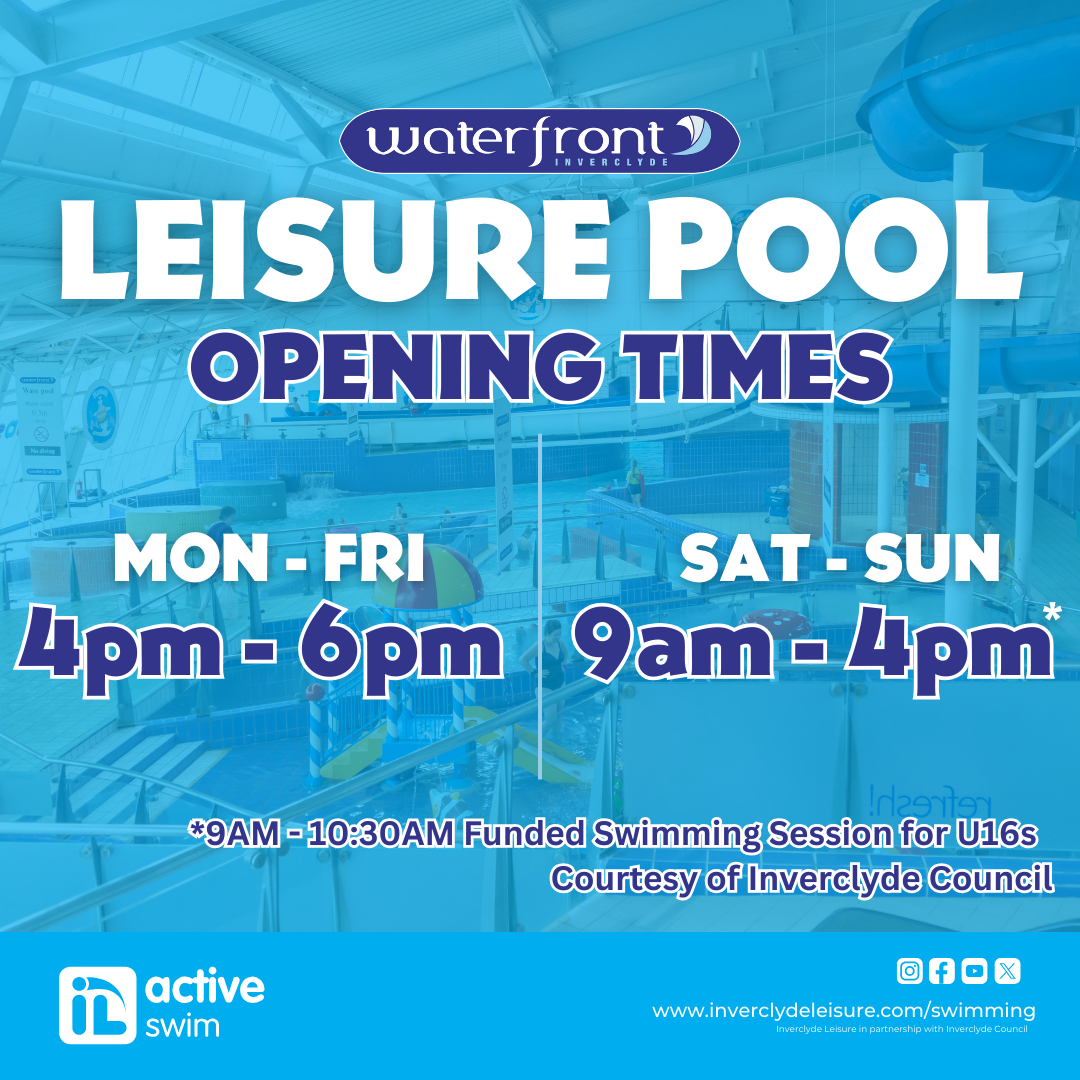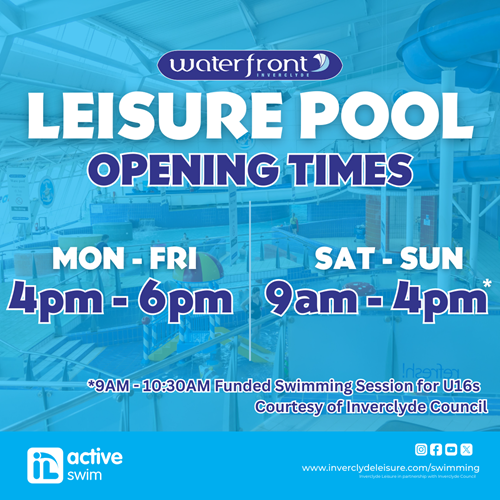 Waterfront Main Pool Program: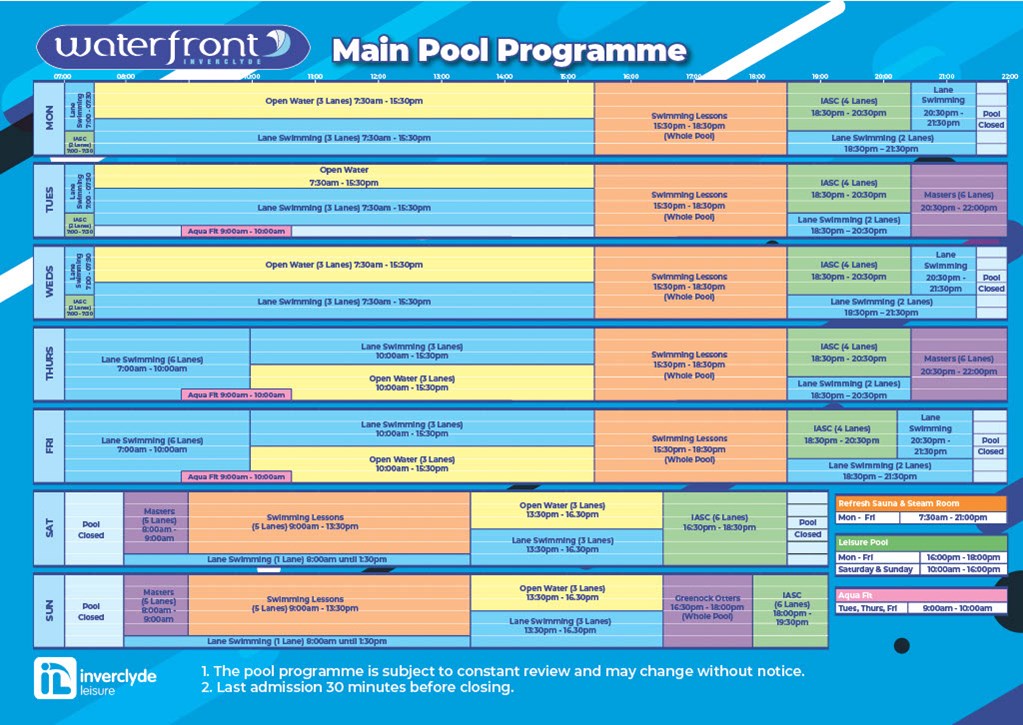 ---
Port Glasgow Pool Timetable: