Let's Move For A Better World 2023
Technogym is launching it's Let's Move for a Better World Challenge 2023, a global campaign aiming to get people moving to collect "Moves" in & outside the gym from 14th-31st March!
By taking part in the 'Let's Move for a Better World' Campaign, you commit to fight against physical inactivity and all the consequent health diseases contributing to build a better and healthier world. To give everyone the same chance and opportunity, irrespective of age, sex and level of physical ability, Technogym have created the 'MOVE', a new way to measure physical activity that connects the whole community.
With only 30 minutes of physical activity 5 days a week, you reduce the risks associated with obesity and chronic diseases, whilst at the same time reaching other important goals.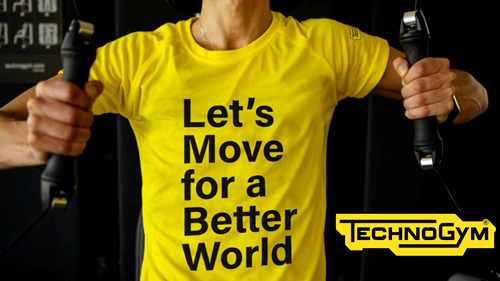 Join The Challenge
This March, Inverclyde Leisure are teaming up with Technogym to get the Inverclyde community moving.
We have set up a 'MOVEs' challenge via the 'MyWellness' App for our FitnessPlus members, and on the new Technogym App for FFL members, for everyone to join and take part in! All you have to do is complete 2000 MOVEs a day!
You can complete the challenge in the gym, outdoors, at a Skillbike class or in Waterfront's SKILLZONE sessions.
Scroll down below for a direct link to your gym to join the challenge, or scan the barcode on display next time you visit the centre.
How to Collect 'MOVEs'
The Technogym® MOVE is based on body displacement in space, therefore it offers the best means to measure and compare participants' activity levels during the Challenge. The faster and more often you move, the more 'MOVEs' you collect.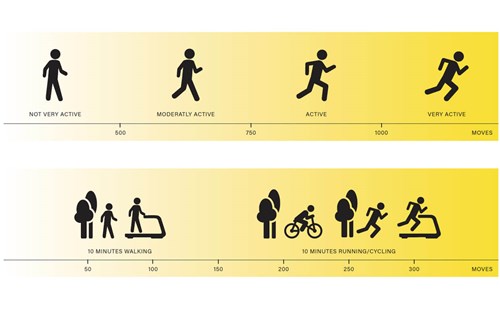 Here's how you can collect your 'MOVEs':
– Indoor Automatic on cardiovascular equipment within Inverclyde Leisure gyms that connect to the app.
– Indoor Automatic on connected resistance equipment within Inverclyde Leisure gyms that connect to the app.
– The Mywellness & Technogym App Outdoor GPS Activity Tracker
– 3rd Party Devices with GPS connectivity (e.g. – Garmin). Please note Fitbit and Apple watches do not offer this.
Win for your community
The facilities that gather the required number of 'MOVEs' will be able to donate equipment to the Institutions or Schools of their choice to help fight obesity and sedentary lifestyles.
Learn more about the Let's Move For A Better World challenge here.
Let's Engage your community to create a healthier world!
---
Follow the links below to sign up!