Funded Gym Use for Inverclyde School Kids!
We are pleased to announce in partnership with Inverclyde Council, secondary school children in Inverclyde have free use of 7 IL Fitness Gyms for 6 hours per week.
This scheme aims to encourage older kids to keep active and maintain a balanced lifestyle, learning about health and fitness in a safe and supervised setting from 2nd January 2022 until 31st April.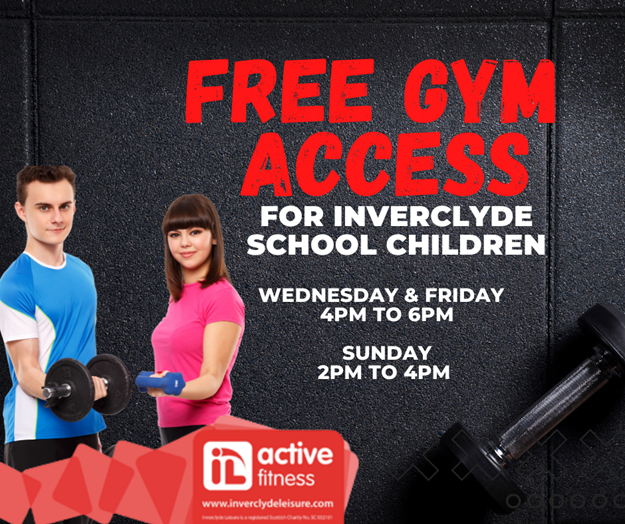 All Inverclyde children aged 12 – 17 years old can access our gyms at the following times:
Wednesday & Friday 4pm to 6pm ( last admission 5.15pm)
Sunday 2pm to 4pm (last admission 3.15pm)
Free access available at following sites; Waterfront Leisure Complex, Gourock Fitness Gym, Birkmyre Fitness Gym, Boglestone, Ravenscraig, Greenock Sports Centre & Strength Shed.
Click here for more information on age restrictions for our centres.
Don't forget we also have our IL Active Junior Membership that includes gym access, classes and swimming, PLUS lets you access our facilities any time you'd like!
To sign up to our Active Junior Membership, please visit one of our centres (child's Guardian is required) or email membershipenquiries@inverclydeleisure.com